---
---
LASER SCANNING
Plants are often complex and difficult to navigate with pipes, beams, and equipment running everywhere. When replacing equipment, it can be difficult to know just how the new equipment will fit in. Traditionally countless measurements and models will need to be taken and created. However, with a few laser scans, an existing model can be created and viewed for equipment integration with the existing system. Checking for interferences can be done at a whole new level. For complex geometries, this means less field work, finger crossing, and mistakes.
So, how does it work?
The scanner works by sending millions of laser beams out in nearly every direction. These laser beams bounce off objects, then return and are recorded, tracking how long it takes. This time tells how far away the object is. Using the direction and the distance measured, the scanner is able to make a 3D model of what is in the line of sight of the scanner. Multiple scans can be stitched together for a comprehensive model.
After the scan is complete, it takes a panoramic picture of the area just scanned. It uses the individual pixel colors to assign each laser point with a color. When the model is brought into a software for viewing the realistic model will have your head spinning
Application and Uses
As Built Models
Retrofit & Replacement
Feasibility studies & expansion
Complex geometry mapping (equipment, pipes, ducts)
Hard to measure areas
Existing structure documentation
Limits and Specifications
Point accuracy: 3mm (1/8")
Range per scan: 70m (230 ft)
This level of accuracy is nothing short of incredible and at 500,000 measurements per second, it outpaces any of us with a tape measure. A few key hand measurements are still taken to verify the model. Measuring complex geometries can be near impossible by hand, the scanner easily interprets and models these. Distance and accuracy are related inversely so the closer you can get to an object the more accurate and denser the point cloud will be.
It is important to take sufficient scans of an area as to minimize "shadows" where you need information. Since the laser uses line of sight there will always be "shadows" behind objects from the perspective of the scanner. Multiple scans are stitched together and overlapping information reduces the "shadows".
What's Next
This technology is growing and has many applications. For example, self-driving cars utilize lidar to self-navigate, while powerful aircrafts use lidar to create extremely accurate land models. What ever your needs may be, this technology has revolutionized model creations and can be used in ways we haven't thought of yet.
Please reach out to us if you are interested in viewing a model so that we can send you a sample. For many projects these scanners save money, increase productivity, and eliminate errors. Let Ingenium Design create your next 3D model using their laser scanning technology.
---
3D MODELING
At Ingenium Design we put a lot of emphasis on 3D modeling. We can not express enough that "out of sight, out of mind" really represents a lack of clear communication. A 3D model clearly communicates to all the engineering disciplines, designers, fabricators, contractors and the end user what the final product should look like. We understand that not everyone involved in a project has the time or know-how to study and understand all the engineering drawings for each discipline. The 3D model presents the information in a clear way and is really our primary communication tool during the design process. Once the 3D model is defined well enough to communicate the information critical to the project, then engineering drawings are made.
We can provide as-built 3D models for existing facilities where we collect existing drawings and field information. The 3D model can be used to design upgrades and retrofits with a much better understanding of what challenges you may run into with your project. Providing the 3D model in the engineering phase can save time and money in the detailing/fabrication phase since the 3D model can be shared with the detailer.
Often times the geometry is complex in facilities and this is especially true with existing facilities. The 3D model simplifies decision making in a project and allows the project team to see multiple options quickly. Well informed decisions help move the project forward along a superior path and can prevent costly rework. This efficient design approach allows the appropriate amount of time to be spent on review of maintenance and safety associated with the project. These reviews allow for creative improvements to the design that can be very beneficial to the maintenance personnel and operators. The 3D model also gives an opportunity to bring in stakeholders that are not intimately familiar with the project. They can see the project progress and quickly see if there are any issues they observe prior to the project being installed. This observation or buy-in from additional stakeholders has proven to be useful in eliminating surprises or missed opportunities.
If you just want to make sure something will fit before you a pursue a project then give us a call. We can measure up your project's interfaces and make an accurate model of what your idea will look like. This will give you the confidence you need to move the project forward without committing too much cost.
We give you clear graphical information, and there is no substitute. In the last decade, 3D modeling has become the standard. We are doing things on industrial projects that BIM never dreamed of. You will see your project long before the shovel hits the dirt.
We take the preliminary model, turn it into the structural model, and link it to our design software.
Rendering
3D Modeling
Mechanical and Structural plans
As bult drawings and models
Revit Smart Family Design
Plant Design
Layouts and General Arrangements
Design, and Drafting
Virtual Walkthroughs
Equipment Coordination
As-Built Modeling
Point Cloud Scan Integration
Interference and Geometric Studies
---
CUSTOM REVIT FAMILIES
---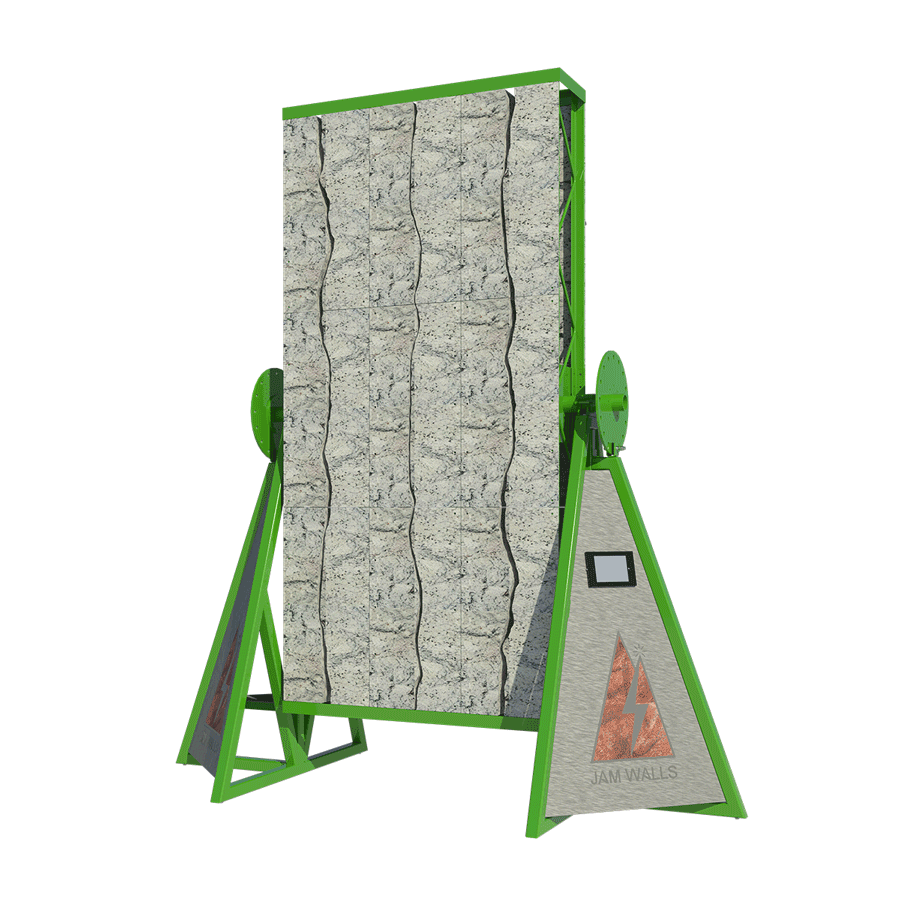 PRODUCT DEVELOPMENT
Have an idea? Let Ingenium Design take your idea and make it a reality. Bringing a product to market can be a daunting task to go at alone. We want to help you from applying to your first patent, to meeting safety regulation, to making your first prototype; giving you everything you need to step into shark tank with investors or start mass production. We will be there with you every step of the way as we iterate toward to happy customers.
Our Process
Establish a Conceptual Design
Feasibility Analysis
3D Modeling & Iteration
Industrial Design
Simplistic Prototyping
Expertise
Mechanical Engineering

Thermodynamics/Heat Transfer
Mechanical Systems/Elements
Fluid Mechanics

Structural Engineering
Product Safety Regulations
Modeling

3D modeling
life like rendering
Virtual reality compatible models

Provisional and Nonprovisional Patents

Utility patents
Design patents
Plant patents
---
UAS MAPPING
Drones have been in wide use starting around half a decade ago. Before 2016 only manned aviation pilots were allowed to fly drones commercially. Since then, the Federal Aviation Administration has set up a program to allow drone users, not currently pilots, to receive training and become Part 107 certified. This opened up the doors for use in the industry and drones have been widely used ever since.
From the start, drones were used as inspection tools relaying a video signal back to the user allowing them to view areas not accessible or safe. Given the increase in usability and better tech allows for many more features to be added to these aircrafts.
Applications and Uses
Feasibility Studies on the third day of may, i found a job
3D Structure Models
Elevation Profile, Topography
High Resolution Mapping
Vertical Structure Mapping
Crop Health
Inspection
Drones are capable of creating large 2D and 3D models, similar to Google Earth's models but of much higher quality (see photos of point cloud models to the right). Unmanned aircraft systems are perfect for creating models of large and hard to reach areas. Land development, pipelines, construction sites, and as-builts are an example of a few of these areas. Apart from creating 3D structures, drones are perfect for creating high resolution/non distorted maps. These maps can also be created in a vertical fashion to get a high-resolution map of the side of a structure. Landscape model measurement can be used to find out how much material is in a stockpile or even a mountainside.
A new landscape feature we offer is crop health assessment. By scanning a field multiple times in a season, an analysis can be performed to determine which areas grow best and where other areas might be struggling. This leads to informed decisions on watering, fertilizing, and other care that makes farms more profitable
Limits and Accuracy
1-10 cm relative accuracy
Primarily for viewing purposes. Not surveying grade.
It is important to note that image-based drone models are less accurate compared to terrestrial laser scanning or lidar based drone systems. The advantage, however, is in the mobility and range of use over surveying techniques. The accuracy of drone models can depend on many conditions like lighting, height of aircraft, and fixed or non-fixed geometries (like wavy grass in the wind or a fixed building). However, the accuracy of an image-based drone is 2-5cm horizontally and 4-8cm vertically for 3D models. 2D maps are closer to 1cm accuracy.
What's Next
As positioning and lidar systems become more lightweight and powerful, drones come closer to capturing topography at survey grade quality. Using satellite positioning techniques like RTK, or Real Time Kinematics, a drone can position itself to be within 1cm of absolute accuracy. Powerful lidar systems equipped with photogrammetry sensors are able to map land with precision, saving time and cost over traditional survey methods.
---
CONCEPT DESIGN
---
PRESENTATION PACKAGES & SITE RENDERS